Jarrow: Town Centre Bus Station
Published by Shahdaroba Monday 25th February 2013
This view was taken in the late 1980's early 1990s (approx). By this time the trolley/tram buses had been discontinued in favor of the more versatile kind. Travel between towns was now becoming very popular and the old trolleybuses no longer viable were replaced with the more up-to-date style buses.
This station survived into the early 1990s, before being deemed uneconomical as more and more people used the Metro System. Consequently, it was demolished and the area was given over to a supermarket chain, which incorporates a new streamlined bus terminal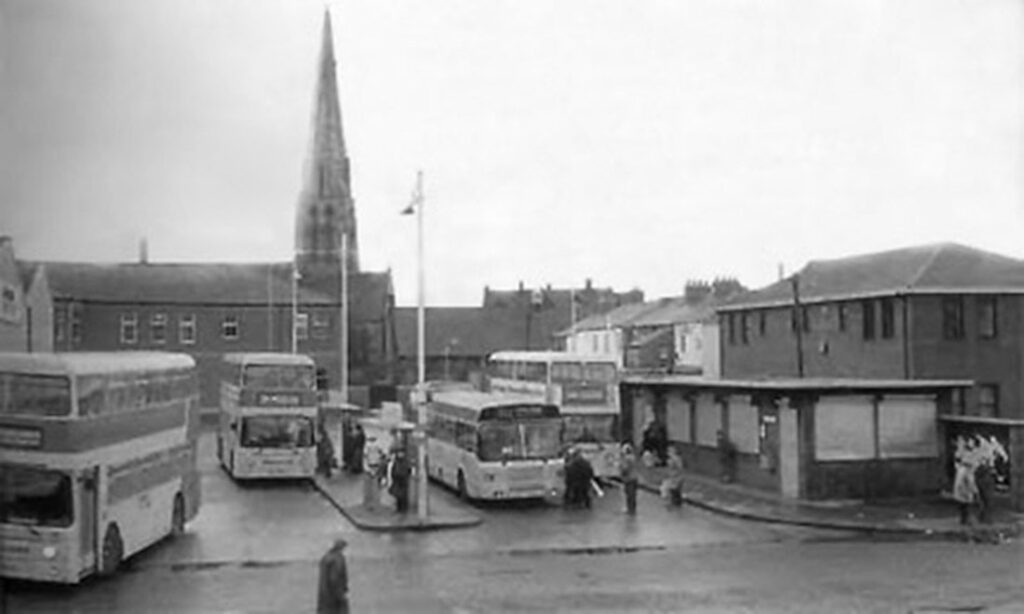 In the background of all three photos can be seen the new Palmer Community Hospital. The old hospital joined to the building on the far left in the below photographs, closed its doors to patients in the early 1980's.
The closure of the hospital was the signing of its own death warrant and at a later date, the hospital was demolished. The New Palmer hospital was built on the site of the old hospital. Behind that is the spire of the Grange Road Baptist Church.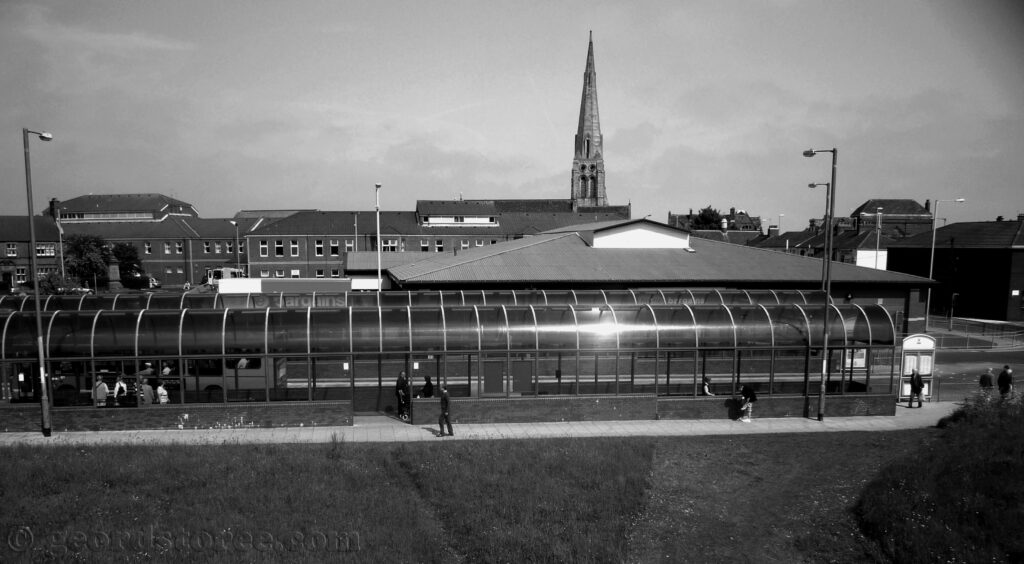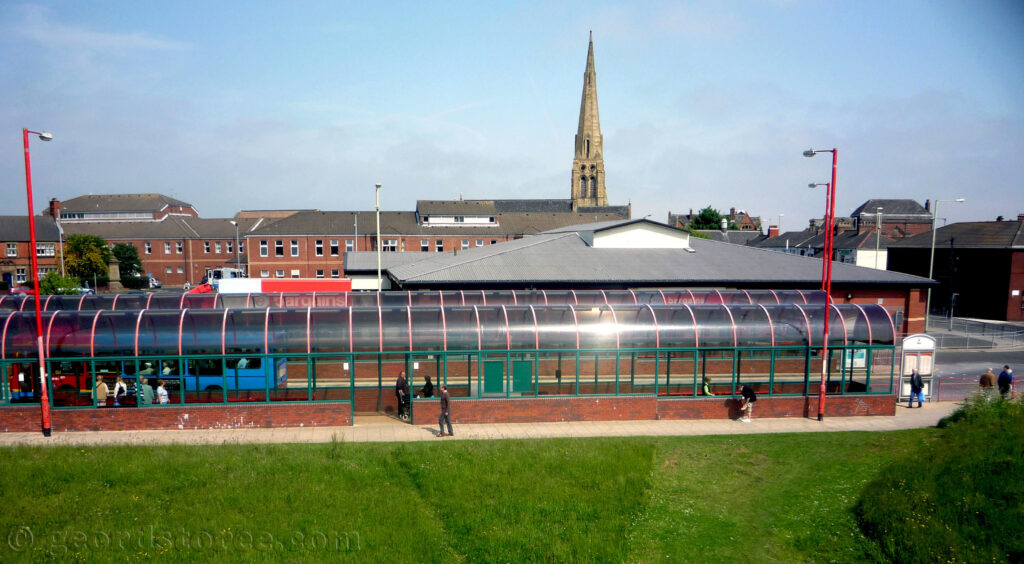 Above is what the Bus Station looks like today, well almost today, this shot was taken back in 2012. If I remember rightly it remained a lovely spring day, with the sun shining in all its glory.
It is a far cry from October 5th, 1936, when the Jarrow marchers set out on their march to London, leaving behind their loved ones, in the hope their actions would secure a better future for them all.
That's another story that can be browsed here on Geordstoree.
---