Jarrow: Bede Burn Road
Published by Shahdaroba Sunday 24th February 2013
This view of Bede Burn road was taken back in the 1950s, I am not too sure what part of the '50s, and is about half a mile, as the crow flies, from the town center. In the distance can be seen the steeple of Christ Church which stands in Grange Road West, offset to the left of the town's shopping center (as viewed).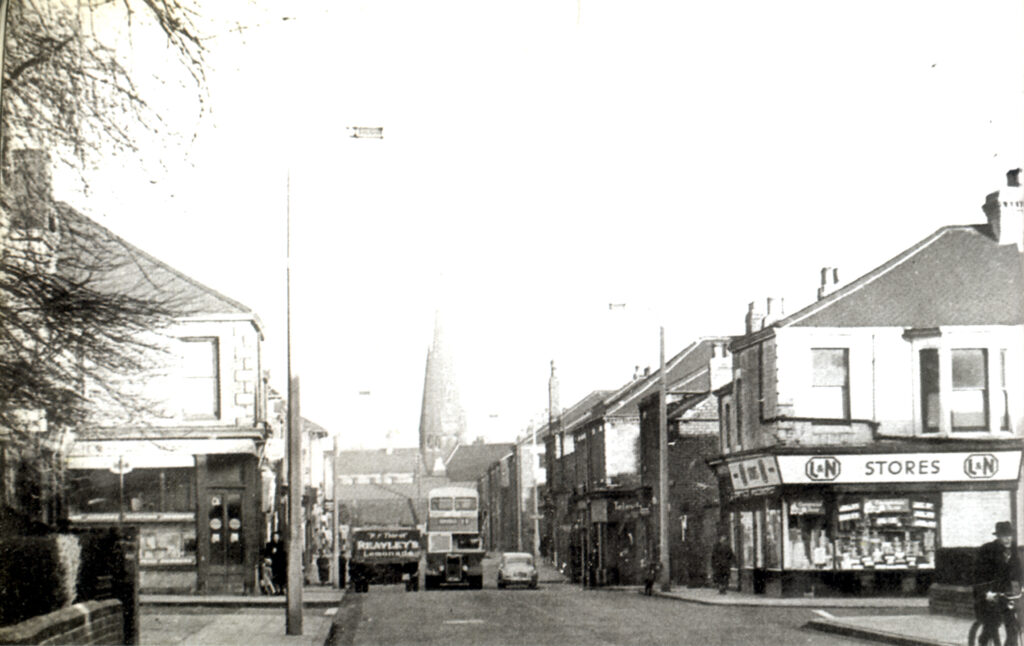 The old-style double-decker bus I believe was made by British Leyland and was in production around 1945 to 1969 has been replaced by a better single and double-decker buses that no longer smell diesel fumes and I wonder how many people remember the old Reavley's pop wagons?
If you compare the photograph below to the one from the 50's you will see very little has changed, although there have been one or two changes such as the shop front with the shop's entrance to the side of the building opposite the L & N Store being made into a house, and the L & N Store in the above photo no longer there, and the properties behind the L & N Store were turned into single apartments. The L & N Store its self was found to be structurally insecure and accordingly demolished in the '60s after the store had ceased trading. The plot of land it stood on was planted with shrubs.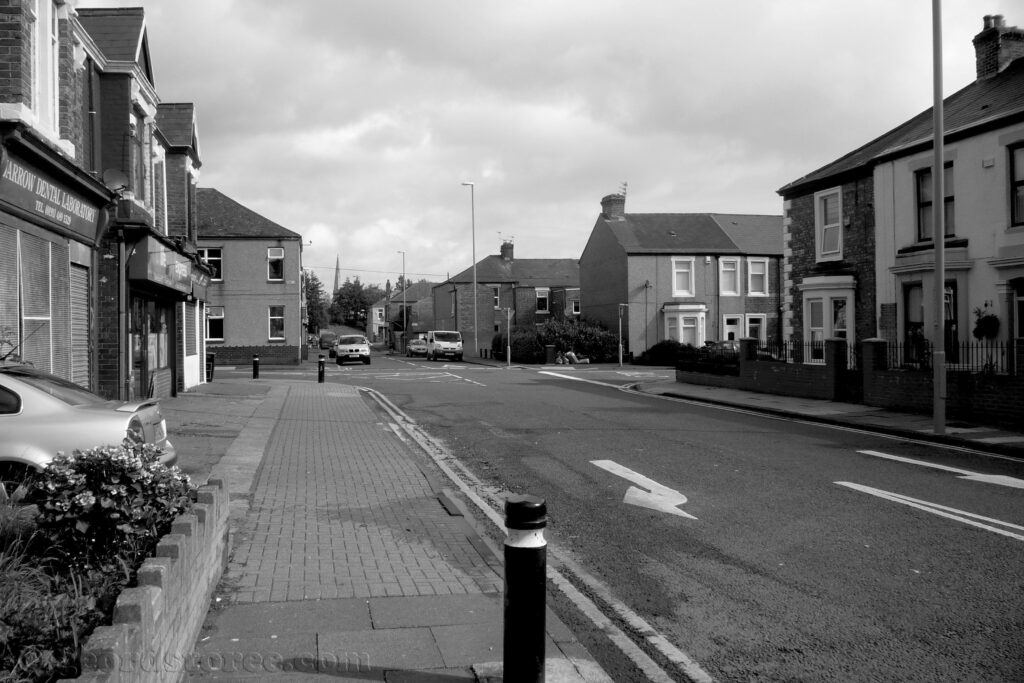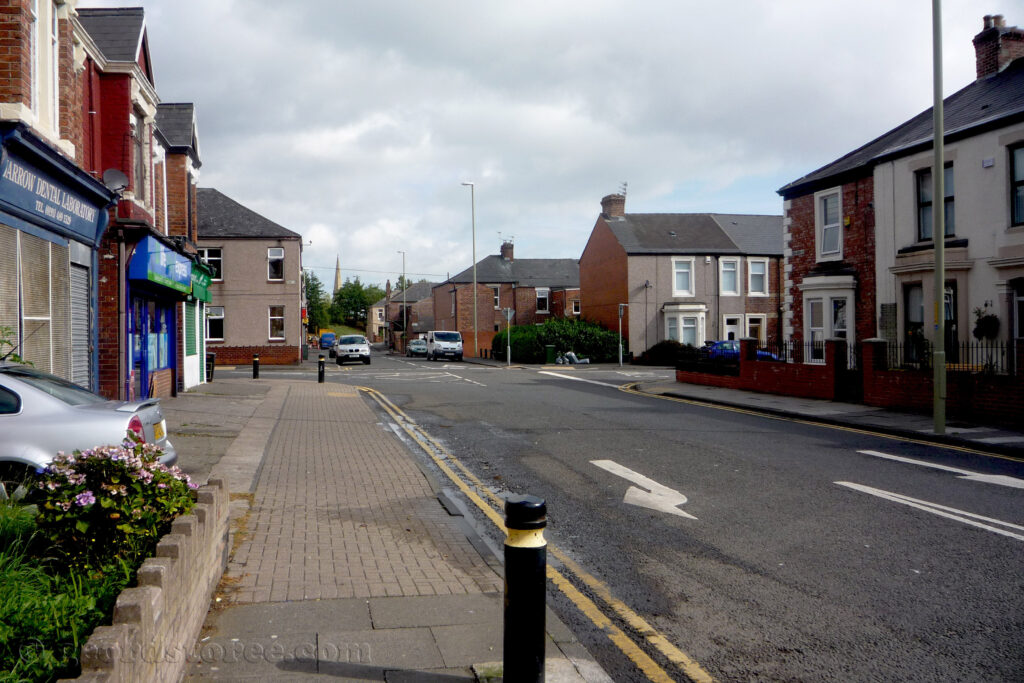 To the front of this here and now view you can see part of the one-way system that was introduced in the early 1970s.
---