The Lost Crown: Ghost-Hunting Mystery
Published by Shahdaroba Saturday 14th March 2015
Developers' Darkling room Have really pulled out the stops. The Lost Crown (written by Jonathan Boakes between 2005 and late 2007 and released in 2008) of Anglia is a top priority for Nigel Danvers as he battles with the paranormal to find it.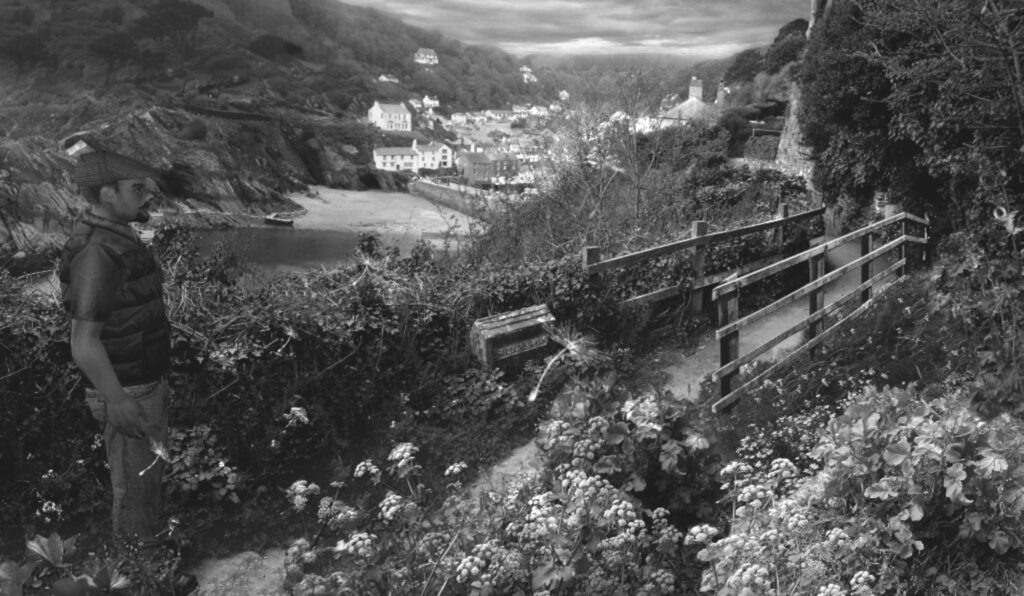 I am not a particular fan of Point and Click Adventures or those games made in all shades of black and grey but, this Ghost Hunting Adventure had me glued to the monitor.
It plays well in Black/White and various shades of grey with the odd spec of color. Characters became (for me) quite believable as I unraveled the many clues both readable and captured on both video and E.V.P tape.
The clues and links match up well enough not to be that difficult that they would eventually have you pulling your hair out, and giving up on the adventure. The cut scenes are relevant and bridge gaps in the story to give it a flowing continuity (creepy continuity).
You play as Nigel Danvers in search of the Lost Crown of Anglia. After stealing documents from his employer (Hadden Industries) Nigel is on the run from company agents who lose track of him when he boards a train that has only one destination, a village called Saxton, a fictional harbor town set in the Fens of Eastern England.
Enjoy not just the main adventure (find the lost crown) there are two more thrown in along the way linking seamlessly to the main adventure. One of which is to help a young boy and his sister reunite with their father. Both children feel he has forsaken them (not a spoiler but enough said). I found this to be rather moving (well presented Mr. Boakes).
Considering this game was released 7 years ago (2008) it still holds its head high on the list of Ghost Adventuring. The game's music and sound effects are brilliant. Background music chilling and haunting, sound effects very realistic.
Check out the sky later in the game. Sun worshippers would call this type of Summer sky to die for, and it's a startling contrast to the shades of black and grey throughout the game.
The ghosts and paranormal entities have been lovingly created, so much so it is easy to become really involved as you search Saxton and its surrounding country buildings and fen for the Saxton Crown, a crown that does not want to be found. This is something Nigel learns only too well as he continues doggedly to find it.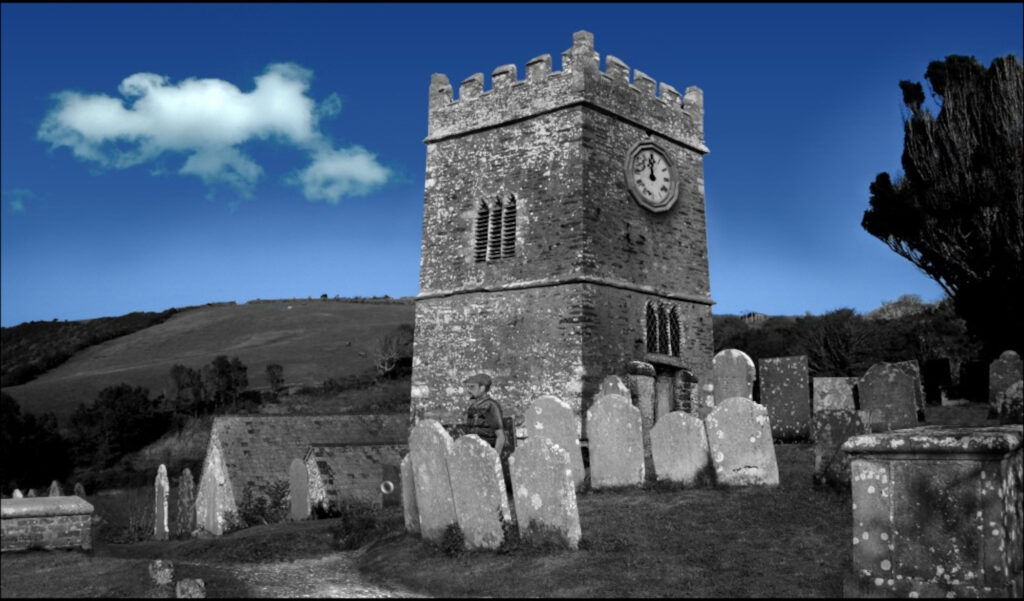 For me, the only negative points are few. Nigel Danvers would be one. Rather than walk Nigel floated, much like a Hovercraft. Lucy Reubans a local psychology student, soon to become Nigel's partner in crime so to speak (ghost hunters) moves around much like a broomstick (stiff and ridged).
There is a lot of ground to cover, some 30 to 40 hours of gameplay, so you may find yourself becoming quite annoyed at the slow pace adopted by all characters.
Developed and written by Jonathan Boakes, author of Dark Fall: The Journal and Dark Fall 2: Lights Out, The Lost Crown released in 2008 can now (2015) be purchased from Steam.com (online games host) price £6.99
If like me you can appreciate more than one Genre of gameplay buy it, even if you are an avid player of RPG's give it a try or wait until it becomes one of many cut-price games on Steam, and purchase it, you won't be disappointed.
Me… I am a dedicated RPG fan known to sometimes play First Person Shooters, MMOs, and Multi-Player Games. I found this game to be a refreshing change and I will keep my eyes open for Mr. Boake's next release… May the force be with you… Oop's wrong game…
---
Minimum System Requirement
GRAPHICS CARD & MONITOR: 128 MB
PRICE: Around £6.99 Euro 8.15
DirectX® 9 Compatible 3D accelerated video card, supporting 32bit (true color) color depth at 1024×768.
CPU: Pentium® 2 or equivalent. (Pentium® 4 or equivalent Recommended.) Pentium® is a trademark of Intel®
DirectX9.0C CD/DVD-ROM: 16x DISK SPACE: 1.2 gigabytes INPUT: Mouse and Speakers
OPERATING SYSTEM: Windows XP(SP2) or Vista.
RAM: 512 MB of RAM. (1 GB RAM Recommended.) SOUND: 16-bit DirectX® Compatible
CPU: 1,5 GHz Intel® Pentium® or equivalent AMD® Athlon™ processor / 3,0 GHz Intel® Pentium® or equivalent AMD® Athlon™ processor recommended
CPU: 1,5 GHz Intel® Pentium® or equivalent AMD® Athlon™ processor / 3,0 GHz Intel® Pentium® or equivalent AMD® Athlon™ processor recommended
RAM: 512 MB (1 GB for Windows® XP and 2 GB for Windows® Vista™ recommended)
Video: 128 MB DirectX® 9.0c-compliant video card (NVIDIA® GeForce 5200 or equivalent) / 256 MB DirectX® 9.0c-compliant video card recommended (ATI® Radeon X600 or better)
PC DVD-ROM: 4X Sound: DirectX® 9.0c compliant sound card Available Hard Disk Space: 1,2 GB DirectX®: 9.0c (also for Windows® Vista™) Other: Mouse, Keyboard, and Speakers
Author Note
I have played The Lost Crown on windows 8.1 and 10 with no problems either way.
---
Adventure Horror Mystery Point and Click