The Jarrow March: A Moment in History
Published by Shahdaroba Saturday 11th February 2012
From the many books and documents I have read, the gathering took place on a bright autumn day with the sun shining in all its glory. Some wore suits while others were dressed in jackets, waistcoats, trousers, heavy boots, and some with the legendary flat caps that were associated with the North East of England. Others amongst them were dressed in dark-colored jackets with lighter-colored trousers.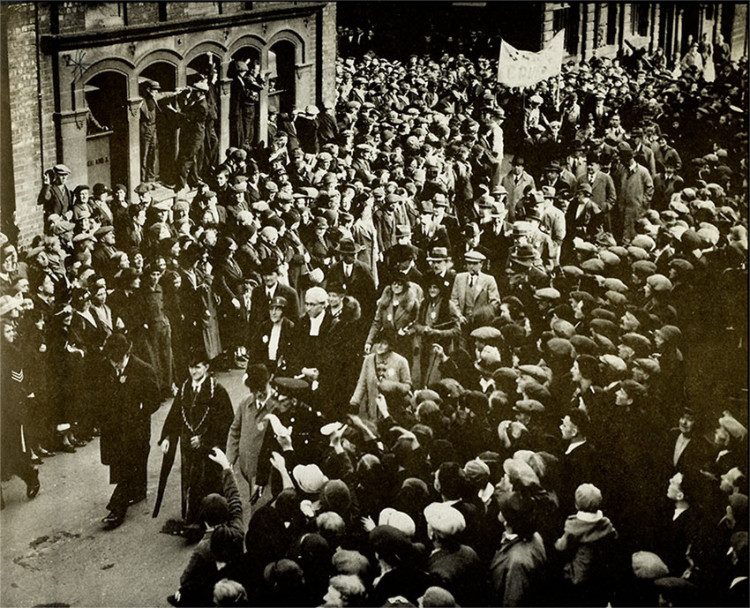 This then the gathering of 200 hundred souls bent on (one thing) taking their plight of unemployment and extreme poverty to the capital, London. The day was the 5th of October 1936, a day that would go down in history, a day when 200 hundred individuals would take their place in our history books.
The global Great Depression in the 1930s brought mean, lean years, particularly to North East England. Many families/people had to tighten their belts as unemployment and poverty became almost the norm. No town suffered like Jarrow. At one time there was more than 74% of the workforce unemployed. The latest figures issued, at the time, in March by the Ministry of Labour had put the workforce at a staggering 51% out of work. Many towns up and down the country were also suffering from high unemployment and poverty.
Situated on the North East coast between Hebburn and South Shields, Jarrow was in the grip of high unemployment and poverty so much so that the people had decided to take action, and so it was after a Service at Christ Church, the 200 hundred strong men and a dog, would walk the 282 miles to London to present their petition to Parliament.
Today this journey would take us about 4-5 hours by car, yet here were individuals so sick and tired of no work they were willing to walk the distance to have their voices heard. A distance of almost 300 miles (482.8km). Their march would take them through many towns, eventually arriving at Marble Arch on 31 October, almost a month after leaving their hometown of Jarrow.
Their life problems were not imagined. Only a few years earlier in 1933, the author J.B. Priestley on a visit to Jarrow commented on what he saw
"I have seen nothing like it since the war. There is no escape anywhere from its prevailing misery. One little street may be rather more wretched than another but to the outsider, they all look alike. One out of every two shops appears to be permanently closed. Where ever we went men were hanging about, not scores of them, but hundreds and thousands of them. The whole town looked as if it had entered a penniless bleak Sabbath."

J.B. Priestly. English Journey, London 1934.
Back in the 1850s when Jarrow came into being, it was little more than a village if that. When brothers Charles Mark and George Palmer established their shipbuilding firm on the River Tyne Jarrow became a hive of employment, so much so workers from as far afield as Ireland came looking for work. Some years later in December of 1870, Charles Palmer would go on to build a hospital for the use of his workforce, and success upon success would bring prosperity to the town. By the end of the century, the population had grown ten-fold. The Palmer brothers expanded their business to include iron and steel manufacturers which soon become recognized worldwide and from 1851 to 1933 Palmer's built 900 vessels keeping well-dated records of each transaction.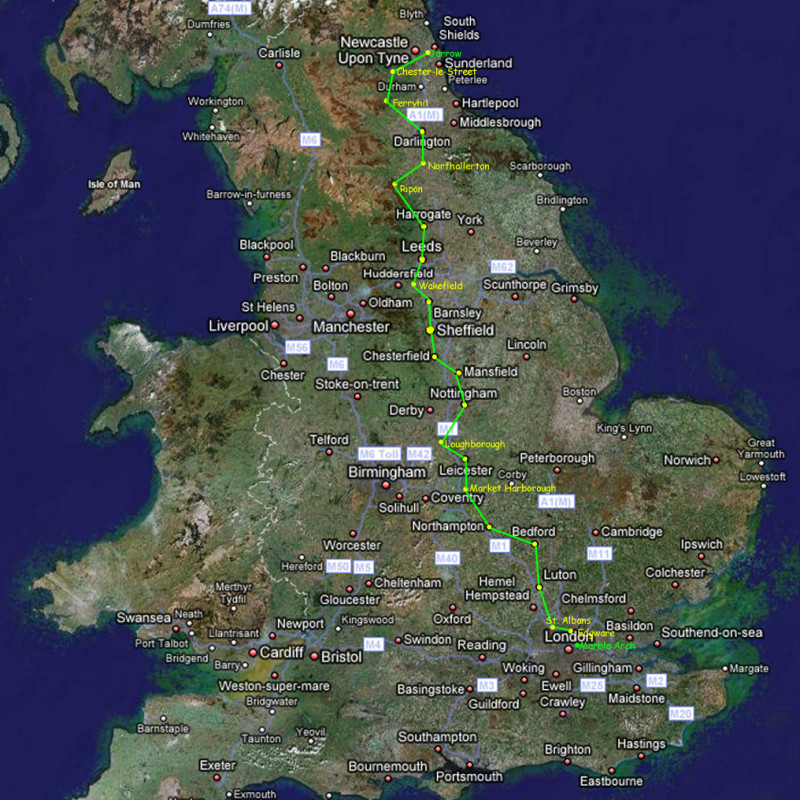 For more information and photographs I would recommend a visit to the family website of Philip Strong he has some impressive photographs of the Palmer shipyard engineering works, machine shop, a footprint of the Palmer's Works, 1897/1907 OS maps of the area, aerial Views of Palmer's Shipyard, photographs of Jarrow back in the 1960s and for those who are also keen on genealogy he walks you through his family tree and shows what can be done when you put your mind to it.
Good fortune and prosperity lasted until around 1920 when slowly but surely, things went from bad to worse. In 1931 Jarrow lost its steelworks followed by the loss of shipbuilding a few years later. This was yet another blow to the workforce and left Jarrow with literally nothing.
The loss of the steel industry had been the first nail in her coffin but losing the shipbuilding three years later brought the workforce to its knees. Poverty and deprivation brought shame and sadness to a once-proud workforce, who now through no fault of their making were forced to beg or ask for credit. Credit that no one knew how or when it could be repaid. This was the forerunner to the Jarrow March also referred to as the Jarrow Crusade. They had had enough,… their town was dying,… they needed work.
---
Foot Notes:
Sadly after a short illness Con Shiels who was just 20 when he took part in the long journey from the northeast to the capital in 1936 has died at the age of 96. He was the last living survivor of the march.
I have tried to make this and the following pages interesting reading. If you have come for information be my guest. The account of the march is as accurate as I could make it. The information is all history now, so if there are any bits that don't ring true. Blame it on poor communication from our historians …Enjoy…
Follow the Marchers: Jarrow To Ferryhill.
---