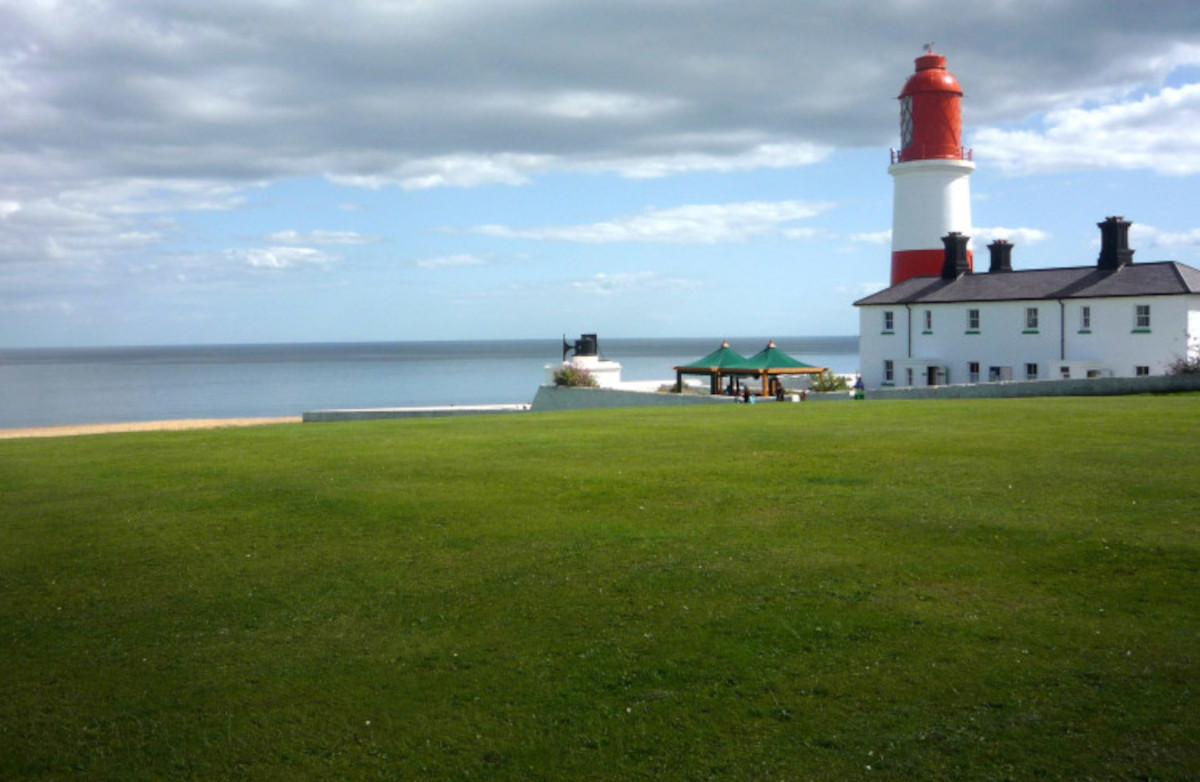 Whitburn: Souter Lighthouse
Now boldly painted in red and white hoops Souter Lighthouse, located on Lizard Point, was opened in 1871 and was the first lighthouse to use alternating electric current, the most advanced lighthouse technology of its day.
The engine room, light tower, and keeper's living quarters are all on view and there is a DVD model and information display. A ground-floor closed-circuit TV shows views from the top of the lighthouse for those individuals unable to climb.
The Compass Room contains hands-on exhibits for all visitors, covering storms at sea, communication from ship to shore, pirates and smugglers, lighthouse life, lighting the seas, and shipwrecks.
Immediately to the east is The Leas. Over 2 miles of beach, cliff, and grassland with spectacular views. To the south the Whitburn Coastal Park with coastal walks to Whitburn Point Local Nature Reserve.
Also to the south is Souter Point this was to be the original spot to build the lighthouse however, this thought was rejected because it was felt the cliffs at Lizard Point were higher and would offer a better view of its light.
Souter Lighthouse was decommissioned in 1988. I am 95% sure the lighthouse did not change its name to Lizard Point to avoid confusion with a lighthouse of a similar name somewhere in Cornwall.
It also claims fame to a ghostly presence. The lighthouse was Investigated earlier in the year by the Most Haunted Team.
If you are a fan of visiting lighthouses Saint Mary's Lighthouse is also open to visitors and can be found a few miles north of Souter Lighthouse on a small island north of Whitley Bay.
Access to St Mary's is over a causeway that is underwater at high tide. Like Souter Lighthouse Saint Mary's has also been decommissioned and is open to visitors. Apart from the light, you can also visit a small museum, a visitor centre as well as being able to sit down to enjoy a nice cup of coffee, or tea if that's your preference at their cafe.