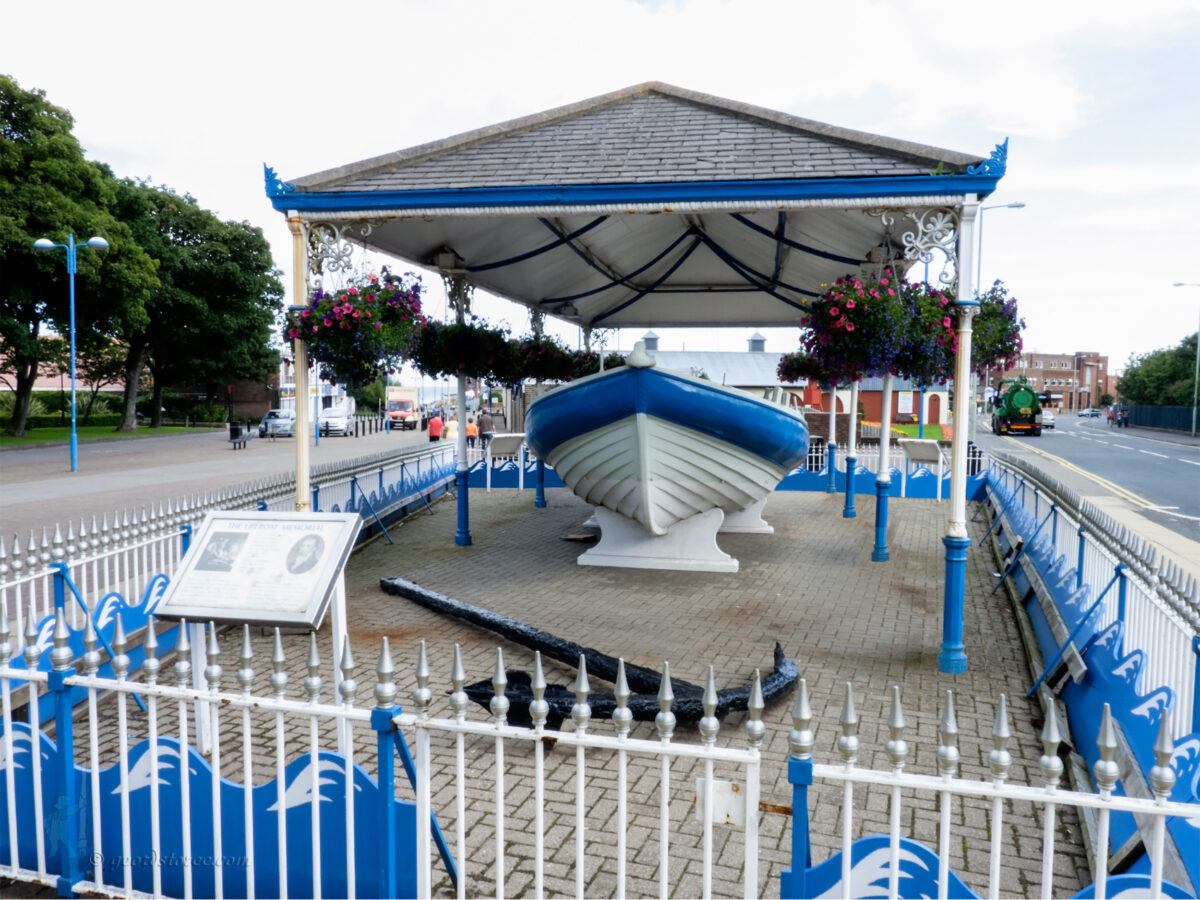 South Shields Coastline South Tyneside
The Tyne Lifeboat recently returned near to the seafront after extensive renovation. Built by J. Oliver from South Shields in 1833 the lifeboat is a visual reminder and plays a massive part in a long proud maritime tradition in South Shields.
The Tyne Lifeboat, the world's second-oldest lifeboat in existence, is responsible for the saving of many hundreds of lives in its 60 years of working life.
The lifeboat was first displayed for public viewing back in the late 19th Century where it remained until early in the 21st Century (2013/2014).
Restoration work which took 6 months was carried out by a team of 30 volunteers from the North East Maritime Trust. The generosity and workmanship of these volunteers mean the Tyne Lifeboat will go on for many, many more years to come, acting as a local and visitor attraction as well as serving as a reminder of the skill and bravery of the men of the Tyne Lifeboat Institution.
The restoration of the decorative canopy (again made possible by the North East Maritime Trust volunteers) that acts as a shelter, and now illuminates the historical boat at night means both are now back in their permanent home in Pier Parade, South Shields, close to Haven Point. Only a few seconds walk from the seafront.
The Regions Coastline
Covering almost 300 acres of grassland, cliffs, and foreshore, The Leas stretches from Trow Point in South Shields to Souter Lighthouse and beyond, and has been designated a Site of Special Scientific Interest.
The cliffs formed 245 million years ago consist of magnesium limestone from the Permian Period. The most famous rock formation which can be seen along this stretch of coastline is Marsden Rock which sadly saw its arch collapse in February 1996.
View: Looking North, North East to-ward Sandhaven Beach and Pier, with Frenchman's bay to my back and Tynemouth Priory in the far distance.