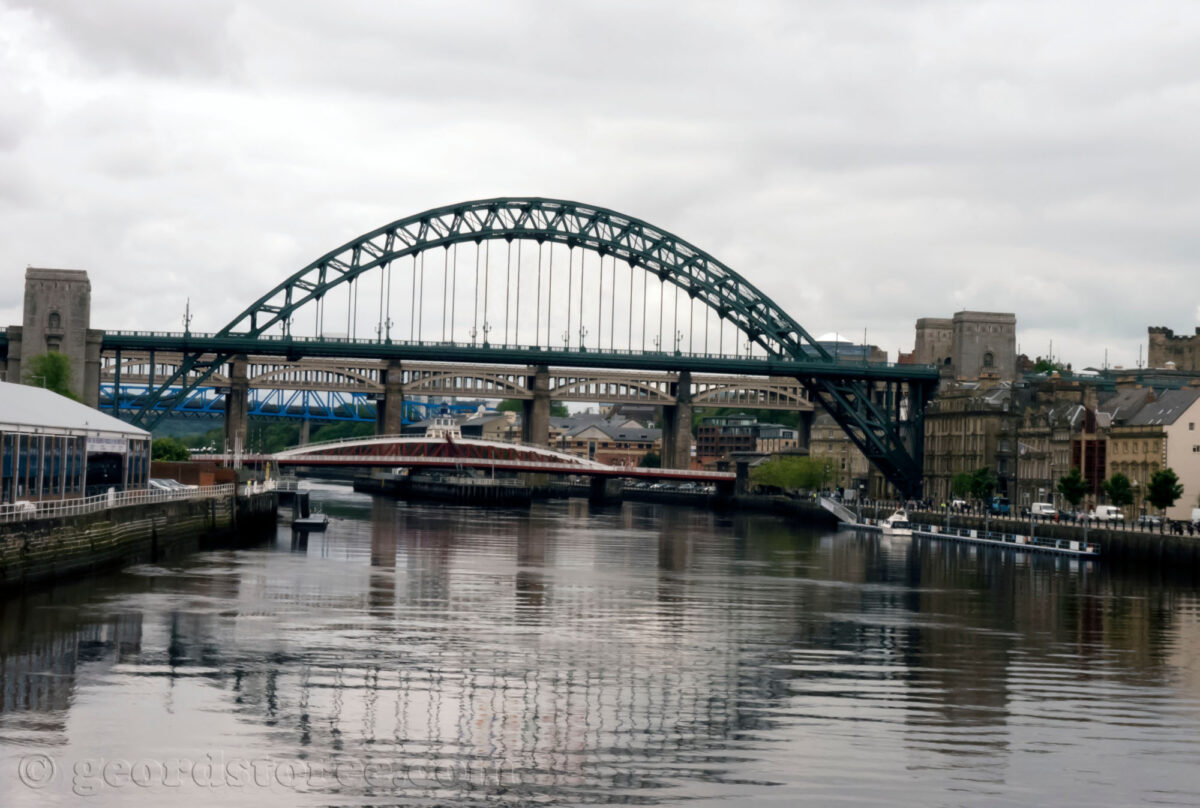 Newcastle-Upon-Tyne: The Tyne Bridge
The Tyne Bridge is a through arch bridge over the River Tyne in North East England, linking Newcastle upon Tyne on the north bank of the River Tyne and Gateshead on the south bank. It was designed by the engineering firm Mott, Hay, and Anderson, built by Dorman Long and Co. of Middlesbrough who later went on to build Sydney Harbour Bridge, which opened three years later in 1932.
The bridge was officially opened on 10th October 1928 by King George V and has since become a defining symbol of Tyne-side. It currently stands as the tenth tallest structure in the city with Vale House (residential) standing at 80 meters (262ft) comprising 28 floors and completed in 1968 is the tallest.
Tyne Bridge Technical Information
Total length 389 metres (1,276 ft)
Length of main arch span 161.8 metres (531 ft)
Rise of the arch (above pins) 55 metres (180 ft)
Clear height (above high water level 26 metres (85 ft)
Total height (above high water level) 59 metres (194 ft)
Width of Bridge 17.08|m}
Width including approaches 24 metres (79 ft)
Total weight of steelwork (arch only) 3,556 tonnes
Total weight of steelwork (including approaches) 7,112 tonnes
Total number of rivets (including approaches) 777,124