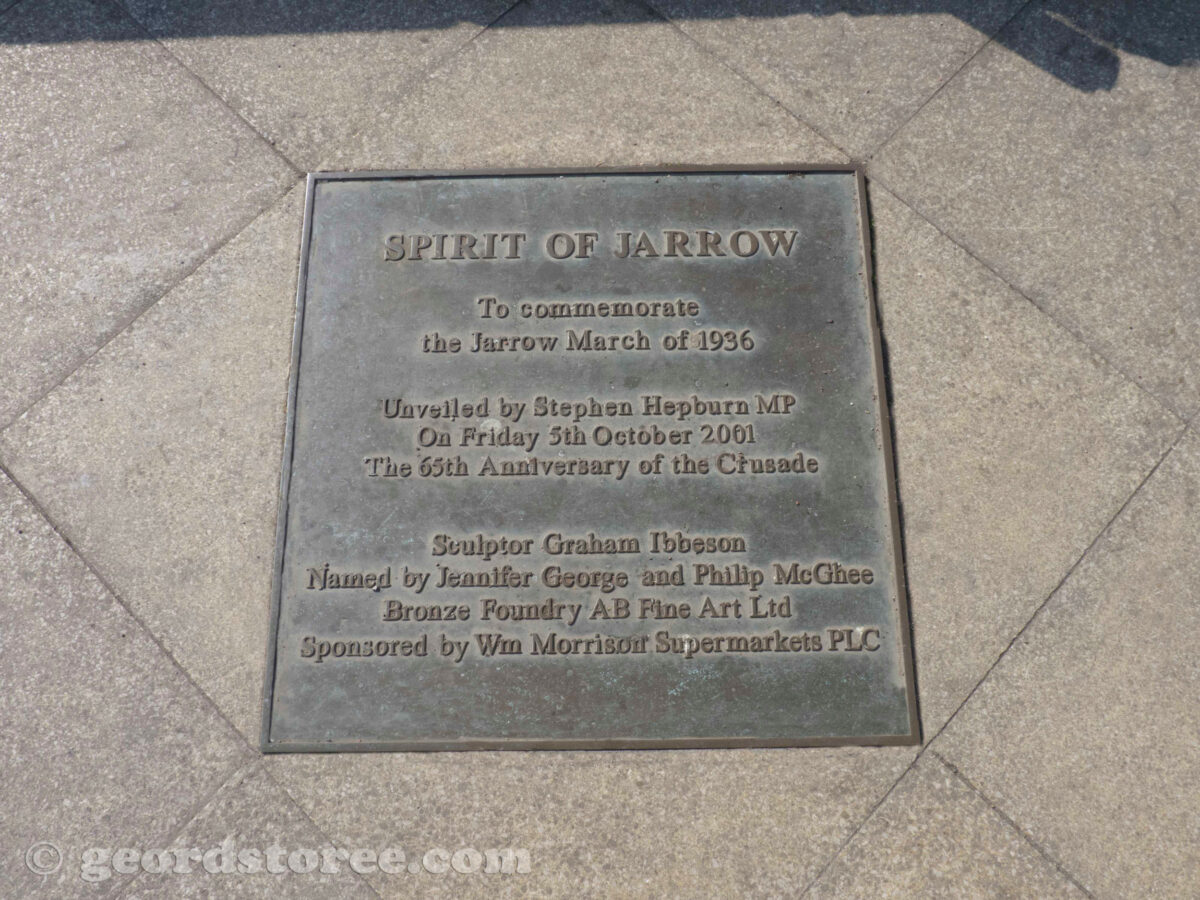 Jarrow Marchers: The Spirit Of Jarrow
Sculpted by Graham Ibbeson, The Spirit of Jarrow was made to commemorate the 65th Anniversary of the Jarrow Marchers and was unveiled by Stephen Hepburn MP on Friday 5th October 2001. The sculpture can be found in Jarrow's main shopping center in front of Morrison's supermarket who was also the sculpture's sponsor.
The Spirit of Jarrow depicts two marchers, two children, a woman carrying a baby, and the march mascot, a dog. They are all walking out of the ribs of a ship carrying a banner. The lead figure could easily be mistaken for Miss Ellen Wilkinson MP who has been well documented as being part of the spearhead leading the March from start to finish. In later years, Miss Wilkinson MP would lend her name to a new town center development of high-storey flats/apartments and maisonettes. In honor of her involvement in the 1936 Crusade as it became known.
The March was not about party politics. They were skilled tradesmen, who over 80 years had produced 80,000 ships for the British Empire, and now unemployed for several years poverty and deprivation brought shame and sadness to a once-proud workforce, who now through no fault of their making were forced to beg or ask for credit.
The once-proud workforce had been plunged into poverty & sadness and was now having to ask for credit. To combat this the marchers took their plight on to London.
The sculptor Graham Ibbeson is a resident of Barnsley, South Yorkshire, UK. He has created bronze sculptures in towns and cities across Britain including Leeds, Cardiff, Dover, Barnsley, Doncaster, Northampton, Chesterfield, Middlesbrough, Perth, Otley, and Rugby.