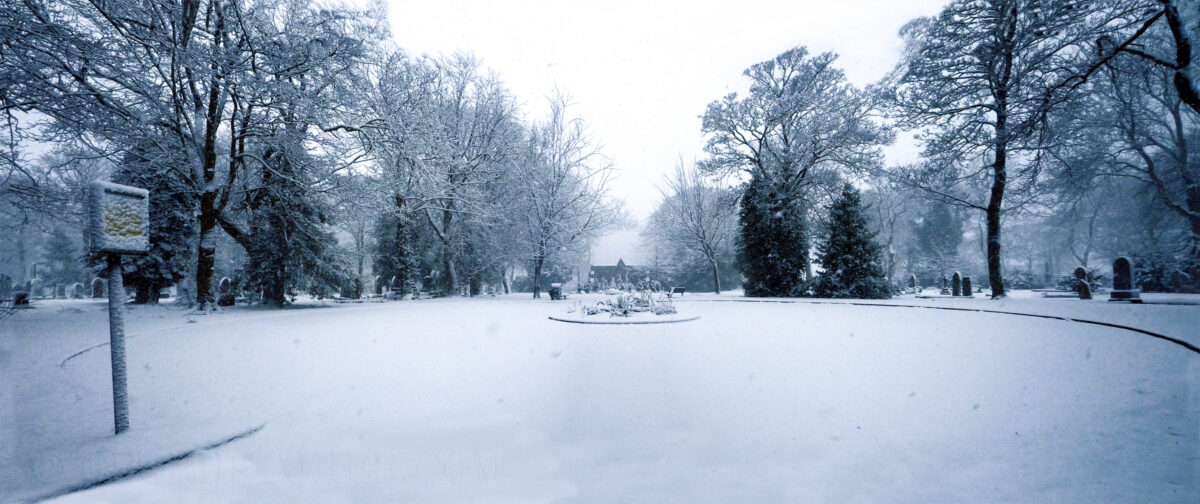 Jarrow Cemetery: South Tyneside
By the mid-nineteenth century, church graveyards were beginning to pose serious health risks due to overcrowding. The Burial Acts of 1852 and 1853 enabled local authorities to administer their own cemeteries. These photos are from Jarrow, Tyne, and Wear Cemetery.
The Hedworth, Monkton, and Jarrow Burial Board were formed in 1864. Two mortuary chapels were built in brick, one for members of the Church of England (as picture) and the other for Roman Catholics.
Jarrow cemetery was consecrated in 1869, by the Bishop of Durham. The cemetery itself covers an area of 26 acres in the here and now. Six acres of the site were allocated over for the Church of England and nine acres for the Roman Catholics and dissenters.
The cemetery boasts a well-established tree population which includes: hollies, elms, oaks, maples, willow, birch, and a variegated elm. It also has a well-established Bat colony and is also the home of some very cheeky Grey Squirrels not to mention Rabbits, a large variety of birds not forgetting the rare snowman (at the time).
I remember well the day most of the photos were taken not only does the cemetery boast bats and grey squirrels, at the time, it also had one very rare walking Snow Man, namely me. In less than forty minutes it had fast became a whiteout and I was unable to take any more photos.
Note
Select any picture below to enter the gallery. Thank you.
---