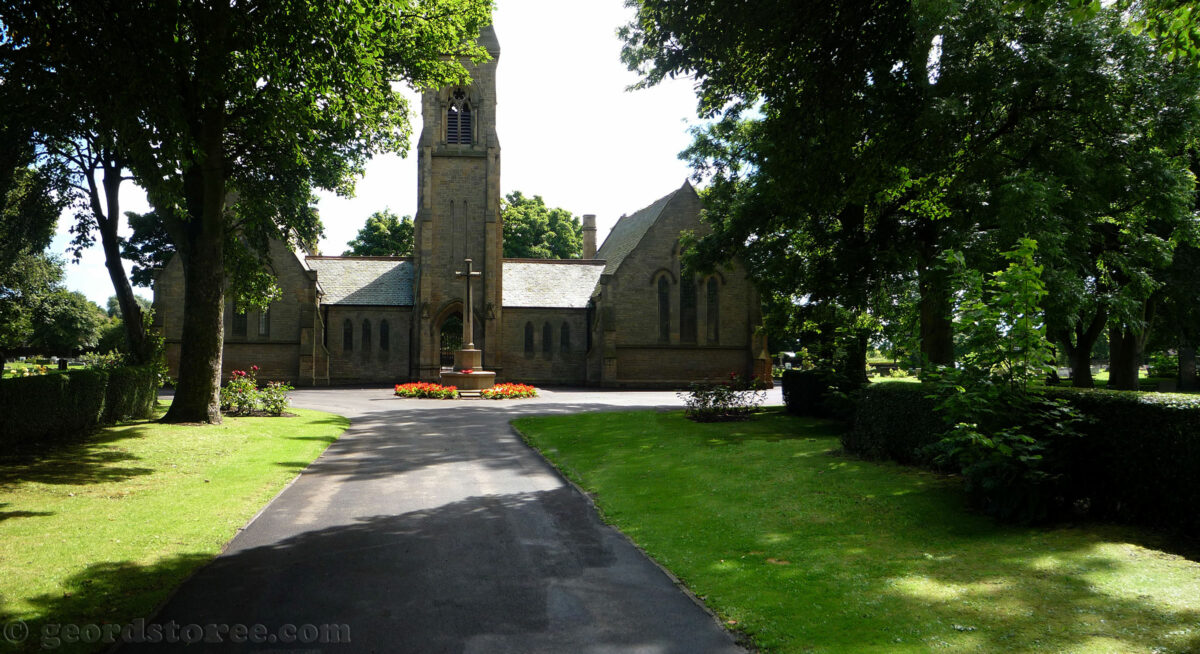 South Tyneside: Hebburn Cemetery
Hebburn Cemetery opened on June 23rd, 1890, consecrated by the Bishop of Durham, and covers an area of 16 acres. The cemetery holds 41 scattered burials of the First World War. They are 52 Second World War burials, 33 from a war graves group. Among these graves is a collective grave of 20 sailors who died on the 9th of May 1940 when the destroyer H.M.S."Kelly" was torpedoed whilst in action against German E-boats in the North Sea.
Note: This picture of the Mortuary chapel with the green belt has been digitally altered. I wanted to see how the Chapel would look viewed from that particular angle, without the gravestones, so I patiently removed them from the picture.