Mass Effect 3
Published by Shahdaroba Saturday 10th March 2012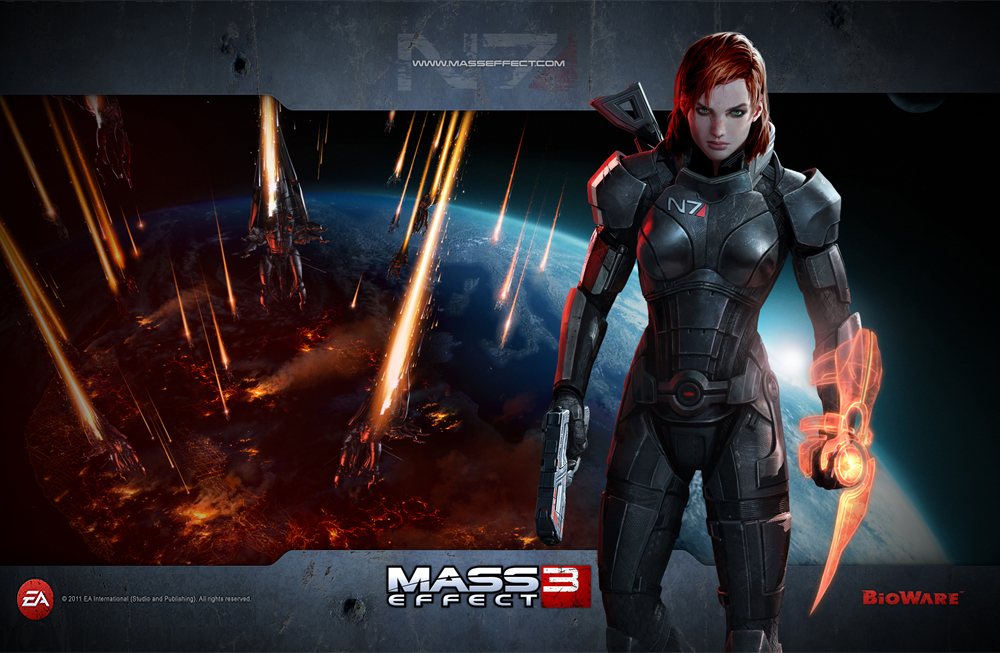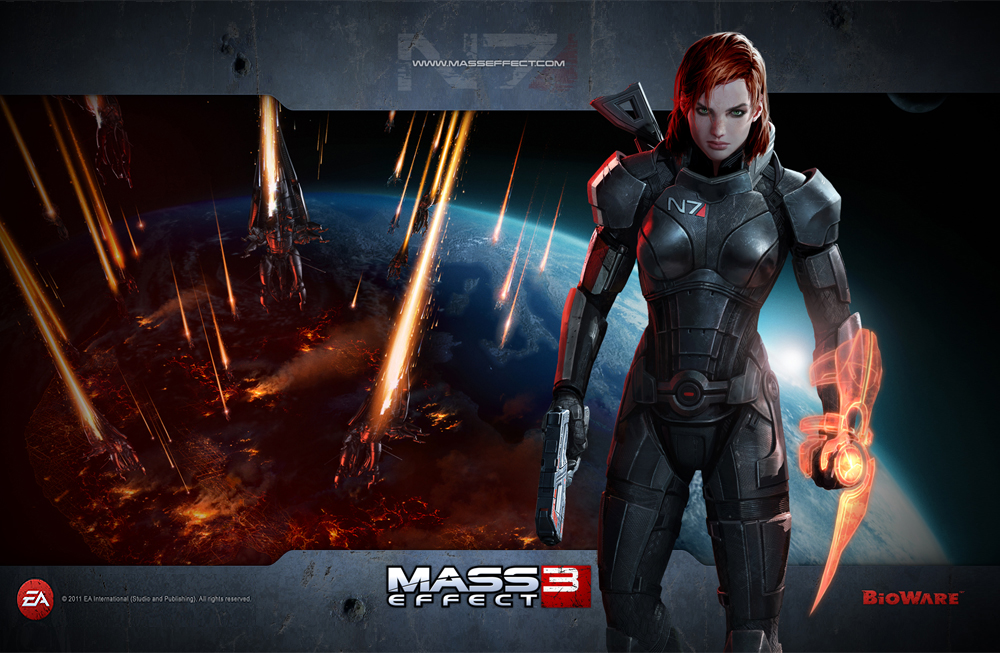 Mass Effect 3 is an action role-playing game developed by BioWare and published by Electronic Arts for Microsoft Windows, PlayStation 3, and Xbox 360.
In the opening scene, you are asked to appear before the committee from then on be prepared for full-scale war. The only way to describe the start is bloody brilliant. Absolute hell breaks out while you speak to the committee. Good Luck you are going to need it, from here on in… Enjoy …
If you have previous saves from both Mass Effect and Mass Effect 2 you are given the option of importing them into Mass Effect 3. Importing your previous saved games will help influence how the final chapter is experienced.
There are 3 pre-set campaign modes: Action Mode, Story Mode, and RPG Mode. In Action Mode, conversations have automatic replies and combat difficulty is ranked as normal. With the Story Mode. Interaction with others has manual replies with a difficulty level minimal. In RPG Mode, this is the particular mode I prefer, interaction has manual replies and combat difficulty mode is normal. If you want to experience a typical Mass Effect experience then this last mode is the one to play. Overall, the RPG elements in the game are much improved over those in Mass Effect 2. There is also a more detailed leveling-up system and increased weapon customization. Oops, let us not forget about romance that fits in nicely with the warfare.
Taking cover has been improved upon. There is no need to hit cover before jumping over now all you need to do is hit the space bar twice as you approach and Shepard will gracefully hop over. Moving around the world you find yourself in offers more options, one is the use of climbable ladders move toward a ladder and Shepard will oblige by climbing it, you have a combat role and a refined sprint capability.
All in all this in one game you can really get your teeth into. Don't take my word for it, I guess I'm biased, play it for yourself and see. Whether you want hardcore action, or play more toward the story mode with a decreased difficulty level or like me enjoy playing from the RPG mode… try it and see … If you have often thought about playing and just never got round to it this is your last chance. This is the final chapter in the Mass Effect trilogy of video games, completing the story of Commander Shepard.
Game Bug
I have come across what I think is a bug. If you are experiencing sound problems after the Bio Logo runs, by problem I mean no sound at all. Here's how I solved it.
In the search programs bar on the desktop, after clicking start, search for the Mass Effect3 EXE. Right-click the file and pick pin to Main Menu click and play… enjoy … Don't pin it to the taskbar for some reason if you do the program will run without sound after the BioWare Logo loads.
Note:
My only criticism is to EA themselves and the problems they selfishly created for those of us who ordered special edition copies from Game, not to mention Game themselves when they refused to a supply and return deal that other software companies agreed to which they felt was needed in our precarious economy at this moment in time, and maybe longer into future policies when a lot of firms big and small are going under leaving many people out of work.