Fear 2 (project origin) Action Shooter
Published by Shahdaroba Friday 20th January 2012
If you played the first game then you will be familiar with the storyline, F.E.A.R 2 continues its supernatural suspense story of the supernatural being, Alma, who is set to take on and replace reality with her own.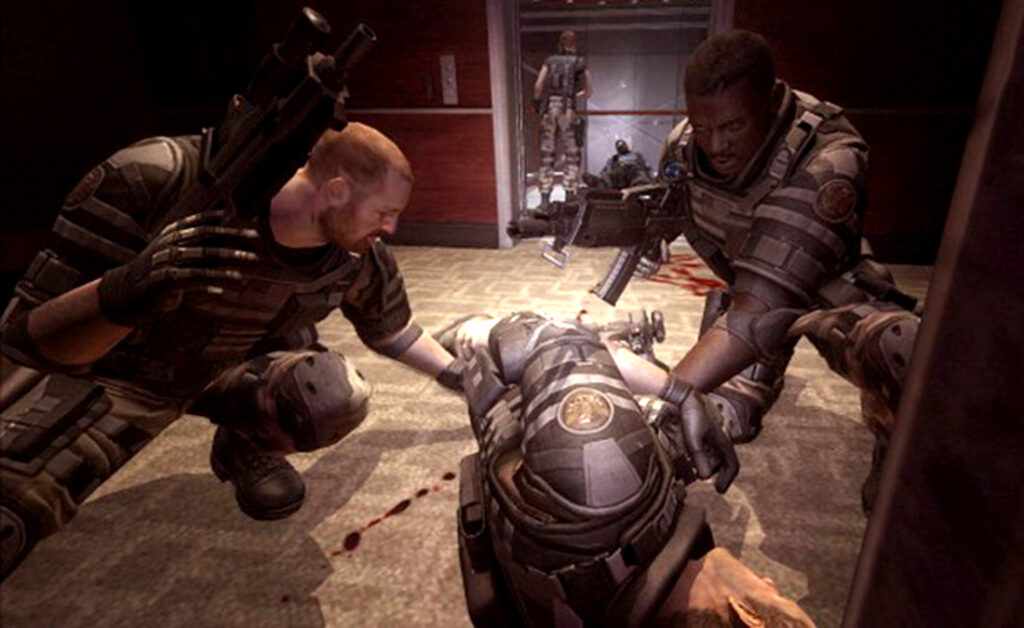 You play a Delta Force operator, Michael Beckett, whose squad is sent in to take Genevieve Aristide into protective custody. In true gaming style that's as far as you get to even coming close to Aristide. From then on you battle through various levels always close to, be never quite catching up to the sneaky, illusive Genevieve Aristide.
If you did not play the game the first time around, fear (excuse the pun) not this will not stop your enjoyment. The game and storyline are brilliant, intelligent enemies, armor-clad forcefield protected robots that take a little thought to kill, the environment lends itself to combat opportunities available to both you and your enemies, there's slow-mo which uses Beckett's enhanced reflexes, as well as enhanced graphics to add realism to the action-horror
My personal favorites are the Elite Powered Armour and the nail gun, they both deliver. I'm not a great fan of FPS, so just maybe, I'm easily pleased, if that is the case then I will be happy in my ignorance. The only complaint I have is the poorly thought-out ending if that's what it is… an ending I mean. Never the less F.E.A.R 2 pushes all the right buttons. I would put it on equal par with Bioshock, yet another brilliant FPS, (as far as I am concerned).
---
Below are the Minimum & Recommended Requirements
Title: F.E.A.R. 2: Project Origin
Genre: Action
Developer: Monolith PUBLISHER: Warner Bros. Interactive Entertainment
Operating System: Windows® XP SP2/Vista SP1
Processor: P4 2.8GHz (3.2GHz Vista)/Athlon® 64 3000+ (3200+ Vista)
Memory: 1GB (1.5GB Vista)
Hard Disk: 12GB Available Hard Disk Space
Video Card: DX9-compliant graphics card with 256MB (SM 2.0b). NVIDIA 6800 or ATI X700
Sound: DX9.0
DirectX® Version:9.0c
---
Recommended
Operating System: Windows® XP SP3/Vista SP1
Processor: Core 2 Duo 2.2GHz processor family/Athlon 64 X2 4400+ (required for MP host)
Memory: 1.5GB
Hard Disk Space: 12GB Available Hard Disk Space
Video Card: DX9-compliant graphics card with 512MB (SM 3.0). NVidia® 8600 GTS or ATI® HD 2900 XT
DirectX® Version: 9.0c
Sound: DX9.0c compliant
Internet Connection: Broadband
F.E.A.R 2: PROJECT ORIGIN software © 2009 Warner Bros. Entertainment Inc. Developed by Monolith Productions, Inc. Monolith and the Monolith Logo are trademarks of Monolith Productions, Inc. All other trademarks and copyrights are the property of their respective owners. All rights reserved.