Betrayer: First Person Action Adventure
Published by Shahdaroba Tuesday 22nd September 2015
Betrayer… Well, what is it? What will I get from it? and possibly the most important question of them all how much will it cost me, and is it worth my hard-earned money? (for me yes)
What is it… A PC game that will delight, astound and more than a few times have you jumping out of your knickers. Developed and published by Blackpowder Games.
Who are Blackpowder Games?
After the buy-out of Monolith Productions back in 2004 by Warner Bros (a subsidiary of Time Warner), most of the talent behind Monolith left. Some of that talent went on to form Blackpowder Games. Betrayer is their first offering and in my opinion, it won't be their last (more please).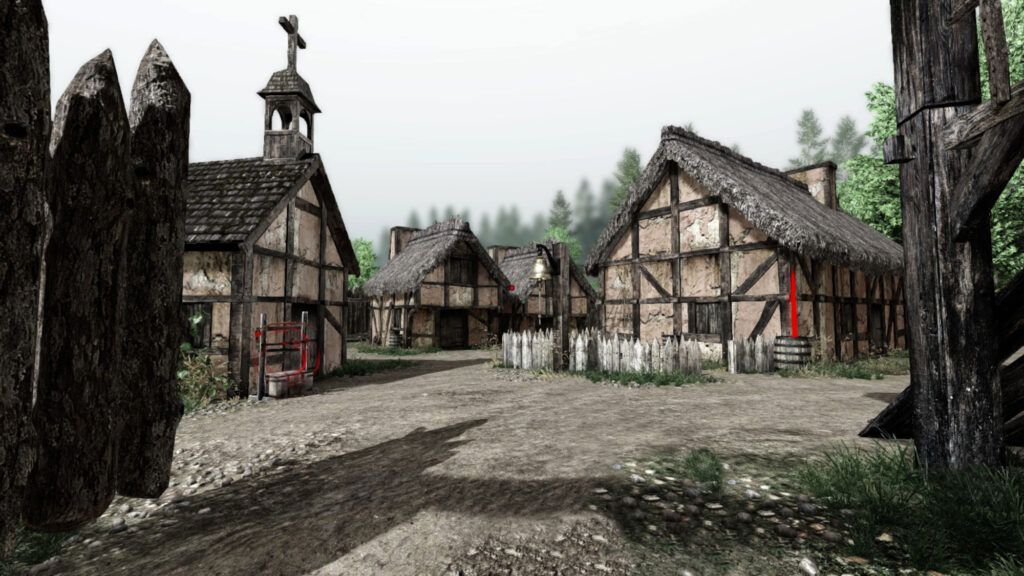 You can buy the game direct from Blackpowder for $19.99 US dollars (UK £11.71 at the time of posting), using PayPal or Pay Now (Amazon) or through Steam now Priced at £14.99 (May 10, 2015).
Again, in my opinion, this game drops you in at the deep end, (for me.. great, it is much more enjoyable) no pun intended, considering your ship has sunk and you start the game washed up onshore and the world around you is in black and white, but only if you want it to continue that way. On the same screen which is also the pause, you will find the option to color your surroundings should you so wish.
I'm not a great fan of black and white (my reasoning is we do not see in black and white). I set my own color settings and got on with the game. During your exploration, something you do turns your further exploration, for that particular part of the game, to black and white. Made even more effective when coming from your color settings. I think the game is meant to be played in black and white. However, the option is there to change this section of the game to color. (I think).
It's neither an FPS nor an RPG although there is plenty of your friendly Skeletons (blow them apart), Spaniard/Spanish soldiers with demonic eyes, spiders, and weird floating beasts to kill. How about an FPEGA (first-person exploration ghostly adventure game)? Black powder regards it as a First-Person Action-Adventure Game (Indie).
Whatever, it's well thought out and extremely pleasing to play.
The game its-self is set in the early 17th century at the time of colonial America. You had set sail from England to join a New World Colony on the coast of Virginia. Your ship sinks and you find yourself washed up on the shore.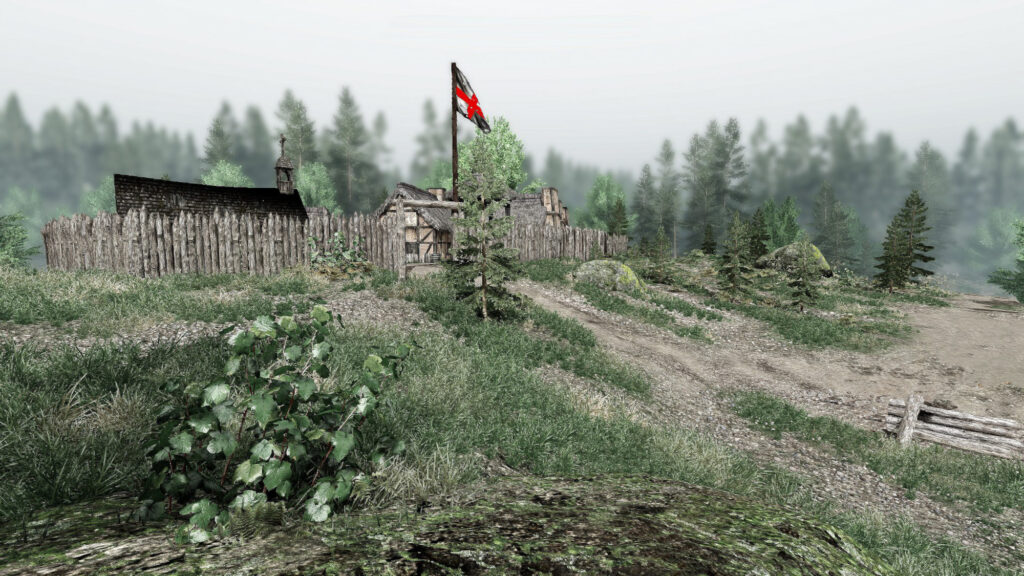 Your hopes were to join the colony, now all you can do is to find out what evil catastrophe has struck the people of this fair land. As you explore you find ghosts, skeletal remains, people turned into ash, and more. Who is the strange woman in red that pops into your life?
Once you clear the first map which acts like a bit of a tutorial you're on your way to a pleasant, atmospheric, and rather unique game (in my opinion).
Your playing field is forest, forts, Indian villages, settler cabins, and more. You should not expect anything else, after all, the game is set around 1604 Colonial America, and this is where settlers set up homes in the days (forest and farming land) and tried to live in peace with the local Indians.
Your mission (Jim, should you decide to take it… Oop's sorry wrong story) is to search the land for clues, and piece by piece bring them together to find out just what evil befell the Indians and settlers? …Were they any survivors?…
This game ticked all my boxes and then went on to underline them. The expanse of forests is (what can I say) massive and very much like reality. The attention paid to the greenery: grass, trees, plants, worn pathways all tremendous detail… superb. Buildings, boulders, flags flying, forts, and more. It is very much what you would expect to see if it was possible to time-travel back to that era.
If like me you can appreciate different game genres then the game is worth a spin, even if you just wait for the Steam Sales.
The only gripe I have is the use of the sound director when trying to find all the chests, which I did near the end of the game, could for me have had a greater range. The forests are some size and made trying to find the last few chests (which twinkle as you get near to them) very much like looking for a needle in a very large haystack, and I would have liked to see some interaction with the surrounding buildings.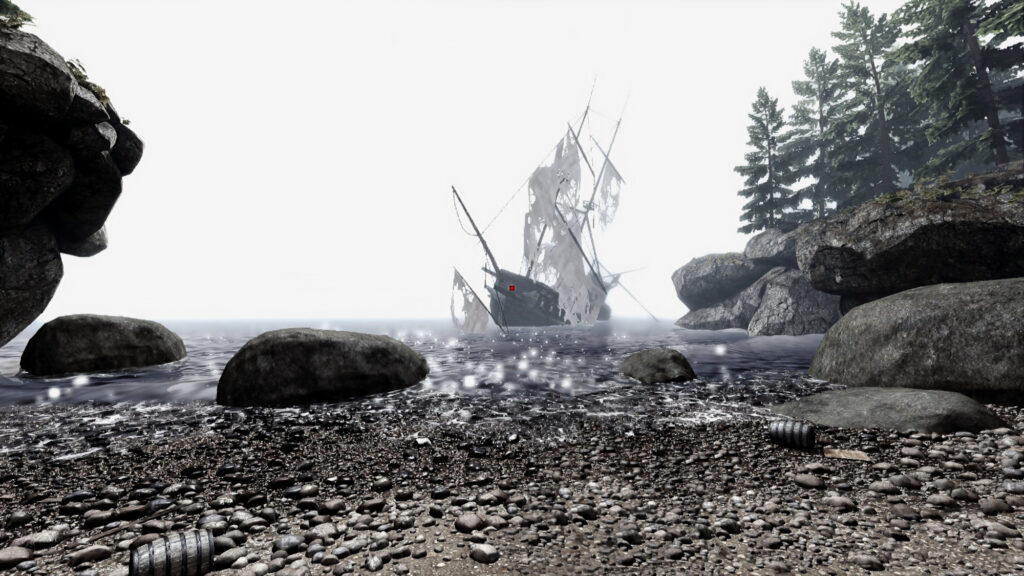 I realize the guys have sunk all they have into the game, and probably had nothing left so my gripes and voice-over were beyond their budget (this time). So come on gamers let's help these guys along. No, I do not know them. I just feel if these guys can turn out a game like Betrayer with their own limited funds Just think what could have been possible with a little more cash.
The header suggests no spoilers. Hard to do for this next bit of the game. What I can say is the apparitions, use of color, the clever use of sight and sound direction finders was for me excellent idea. why… If you have ever walked through a forest you will know how easy it is to very quickly lose your way. Add swirling mists, nighttime, and creepy noises and it's no different in the game, and you will need to refer to your map of the area (although basic) you're sure as hell will need it.
There is a no-frills, pleasing buy-and-sell portable weapons merchant who leaves you to help yourself to buy and sell from his stall which he makes available throughout the various stages of the game, and some of his wares upgrade as you buy. Anything you find other than weapons is automatically added to your money total. You can sell your old weapons when you open the inventory.
I read on the forum that the guys who set up Blackpowder Games have sunk their savings into this game. RPGs, FPS'ers, Adventures, and Point and Click gamers may find the game a refreshing change. There are plenty of beasties to shoot at (try not to get surrounded or caught in a corner) they're fast and totally unfriendly and running does no good either, the beasties are relentless.
Me… I am a dedicated RPG fan known to sometimes play First Person Shooters, MMOs, and Multi-Player Games. I found this game to be a refreshing change and will put these guys at the top of my list and keep my eyes open for their next release… May the force be with you… Oops's not again…
Author Note:
I have played this game on windows 10. It runs brilliantly. Finished the game with no problems surfacing.
Below are the stats of the game
Title: Betrayer
Genre: Action, Adventure, Indie
Developer: Blackpowder Games
Publisher: Blackpowder Games
Release Date: 24 Mar 2014
---
Minimum:
OS: Windows Vista 64-bit
Processor: 3.0 GHz dual-core or better
Memory: 3 GB RAM
Graphics: Graphics: DirectX 9 compatible 1GB video RAM or better (NVIDIA GeForce GTX 460/AMD Radeon HD6850)
DirectX: Version 9.0c
Hard Drive: 4 GB available space
Sound Card: Windows-compatible stereo sound card
---
Recommended:
OS: Windows Vista 64-bit / Windows 7 64-bit/ Windows 8 64-bit
Processor: 2.4 GHz quad-core or better (enhanced for multi-core processors)
Memory: 4 GB RAM
Graphics: Graphics: DirectX 9 compatible 2GB video RAM or better (NVIDIA GeForce GTX 560 Ti/AMD Radeon HD 6870)
DirectX: Version 9.0c
Hard Drive: 4 GB available space
Sound Card: Windows-compatible stereo sound card
---