Alcohol Problem: Age Limit
Published by Shahdaroba Friday 17th February 2012
I guess the best way to start this post would be with a question, everyone seems to be asking, should the UK law be changed to allow the 16 to 18 year old to be able to order, and drink alcohol in a pub?…
At the moment the law allows the 16′s to 18′s to order a drink in a restaurant, only if it is consumed with a meal, and only if adults are present at that meal.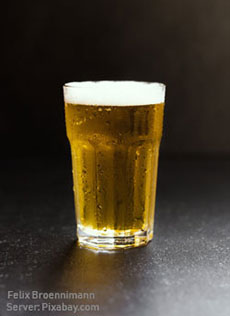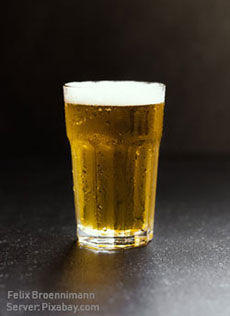 This age-old argument generally ends up with someone pointing the finger at France, or Spain, and how they do not appear to have a problem with underage drinking as we here in the UK have.
The legal age, for drinking alcohol in France is 16 years of age, however, I believe this comes with exceptions.
To drink *beer on the Premises the age limit is 16 years. *Beer would include non-alcoholic beverages and those with an alcohol level under 1.2%. Fermented, non-distilled beverages (wine, beer, cider, perry), naturally sweet wines under the fiscal system for wines, black-current concentrate, and fermented fruit or vegetable juice containing 1.2 to 3% alcohol. However, you would need to be 18 years to drink *spirits on the premises.
*Spirits would include natural sweet wines other than those mentioned above, liqueur wines, wine-based cocktail drinks, and strawberry, raspberry, blackcurrant, or cherry liqueurs that titter under 18 degrees pure alcohol. Plus all other alcoholic beverages.
Basically put: The 16′s to 18 years old would only be allowed to order a beer, or some wines, hard liquor requires the drinker to be 18 years, or older.
In an NHS (national health service) survey, here in the UK, it was reported that one in five secondary school pupils admitted to consuming alcohol the previous week to the amount of being drunk, and nearly two-thirds of them had stated they drink at home, at friend's houses, or at parties.
If the law was changed to harmony in France would this have any effects on the under 18′s drinking culture here in the UK?
Some argue yes it would while others argue, no it wouldn't. The argument for looks at removing the mystery around what goes on behind the public-house door.
Many feel our teenage population in the past has been groomed to accepting that at 18 you would be allowed to enter this secluded past time, or should that be a boy's club. Perhaps this past attitude its-self has fueled the fires.
Those individuals who argue no it wouldn't say it would only make things worse as it would only bring the problem indoors, adding more fuel to our binge drinking problems, which in turn may turn our streets into no-go areas at night.
"No matter what you believe I am sure that this age-old argument is here to stay, for a little while yet"
Image: Courtesy of Felix Broennimann @ Pixabay.com
---
Tags: age limit, alcohol, bar, beer, larger, legal age, liquor, public house, pubs, underage